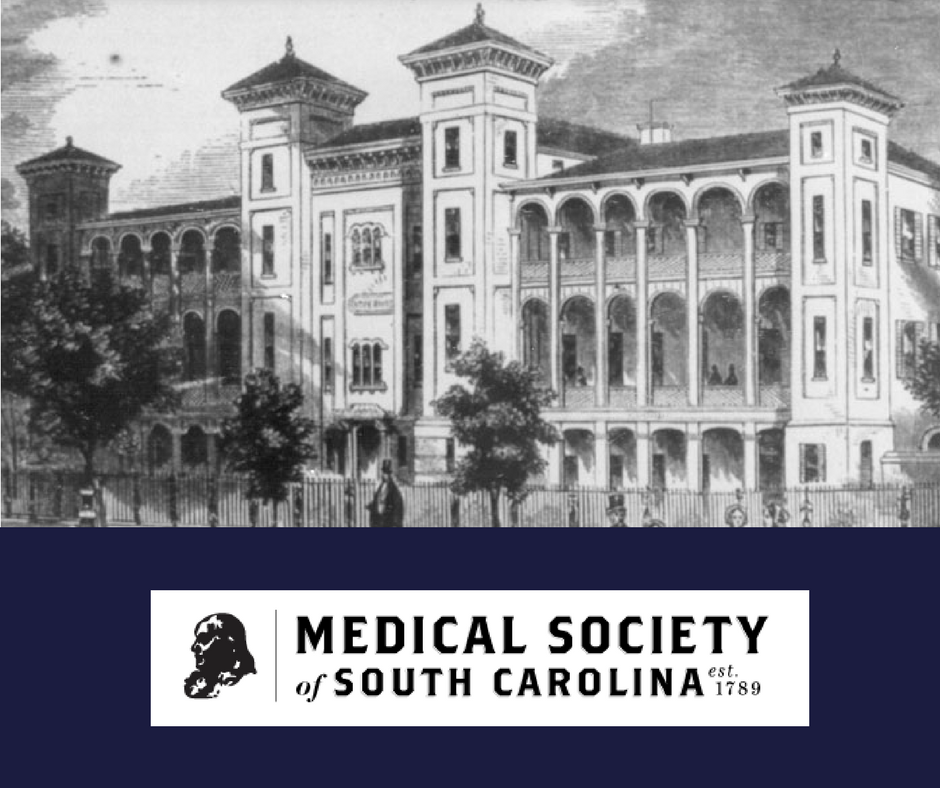 The Medical Society of South Carolina (MSSC) recently awarded Barrier Islands Free Medical Clinic (BIFMC) a grant of $8,500, administered through Coastal Community Foundation (CCF), one of many generous awards directed each year toward community-based health programs that improve "health, wellness, and access."
The fourth oldest Medical Society in the US, known for "Pioneering advances in our region's healthcare since 1789," has a long history of leadership, philanthropy and good will – and has been instrumental in supporting BIFMC since the Clinic doors opened in 2008. According to The Medical Society's website, the organization "pioneers, provides and protects the health of our community's people by directing skills and resources through the Roper St. Francis Healthcare System and the physicians who dedicate their lives to the good of all." 
Each year, the grants are administered throughout the community, working closely with Coastal Community Foundation (CCF) and approved by the MSSC Board of Directors. As Coastal Community Foundation Vice President, Edie Blakeslee, who works closely with MSSC to allocate funding, has stated previously of their mission, "The Medical Society looks to support organizations that have measurable impact and create healthier communities because they know that not everyone has easy access to healthcare or wellness activities." 
In alignment with this mission, BIFMC is able to provide a permanent medical home addressing the ravages of chronic diseases that can result in expensive emergency room (ER) visits and uncompensated care in local hospitals. The Free Clinic, which serves as a safety net for uninsured adults across the Barrier Islands and those who serve the hospitality industry of downtown Charleston, provided on-going and preventative care to enhance the life of the patient and their immediate community. 
Specifically, this grant will fund medical volunteers with the UpToDate (UTD) software subscription in the amount of $8,500, with a renewal to begin in December 2020. A top priority of BIFMC is to ensure that each volunteer provider has the physical infrastructure, human resources, supplies and tools to provide high quality medical care for their patients. UpToDate (UTD) is a critical tool that the clinic recently began providing the volunteers which has demonstrated improved outcomes in patient management, providing the current health status and medical history of each patient, Encyclopedic information for Primary Care and Specialties, telemedicine capabilities, and a complete pharmacy database for all drugs and doses, all the while reducing costs associated with with outdated source materials.
As one volunteer physician noted of the new software,  "UpToDate is my go-to resource for all quick clinical questions. It provides me with evidence-based and clinically useful information in a succinct way. I use this every day I work. It also provides me with a pharmacy database for all drugs and doses. This prevents medical errors and allows me to be a more effective doctor." 
UPD has proven particularly beneficial in allowing for telemedicine visits during the pandemic, keeping both patients and providers safe in their interactions and follow up appointments.
The generous grant provided by The Medical Society of South Carolina comes at a critical time for the Clinic, who has seen a loss of funding during the current fiscal year as the COVID-19 health crisis has had a significant impact on major fundraisers while also encountering the unanticipated expenses related to pandemic support and patient growth. BIFMC is grateful for the support of MSSC and the funding of an invaluable resource for their volunteer providers. 
Barrier Islands Free Medical Clinic is a free clinic in Charleston, SC, that provides free medical care to eligible patients, just like any family practitioner or internist. The Free Clinic serves uninsured adults living at or below 299 % of the Federal poverty level who live or work on Johns, James, & Wadmalaw Island or Folly Beach, or serve the Hospitality Industry of Downtown Charleston. You can follow us on Facebook, Twitter, Instagram and YouTube.
Hi! My name is Melissa Frank and I am the new Executive Director of Barrier Islands Free Medical Clinic. I am so excited to be a part...