Barrier Islands Free Medical Clinic will be collecting donation items to assist in Hurricane Florence Recovery. A drop off bin will be located in front of our clinic at 3226 Maybank Highway, Building #C, on Johns Island for the next several weeks. Please see accepted items from the list below, or Download the PDF Here.
**no glass containers please**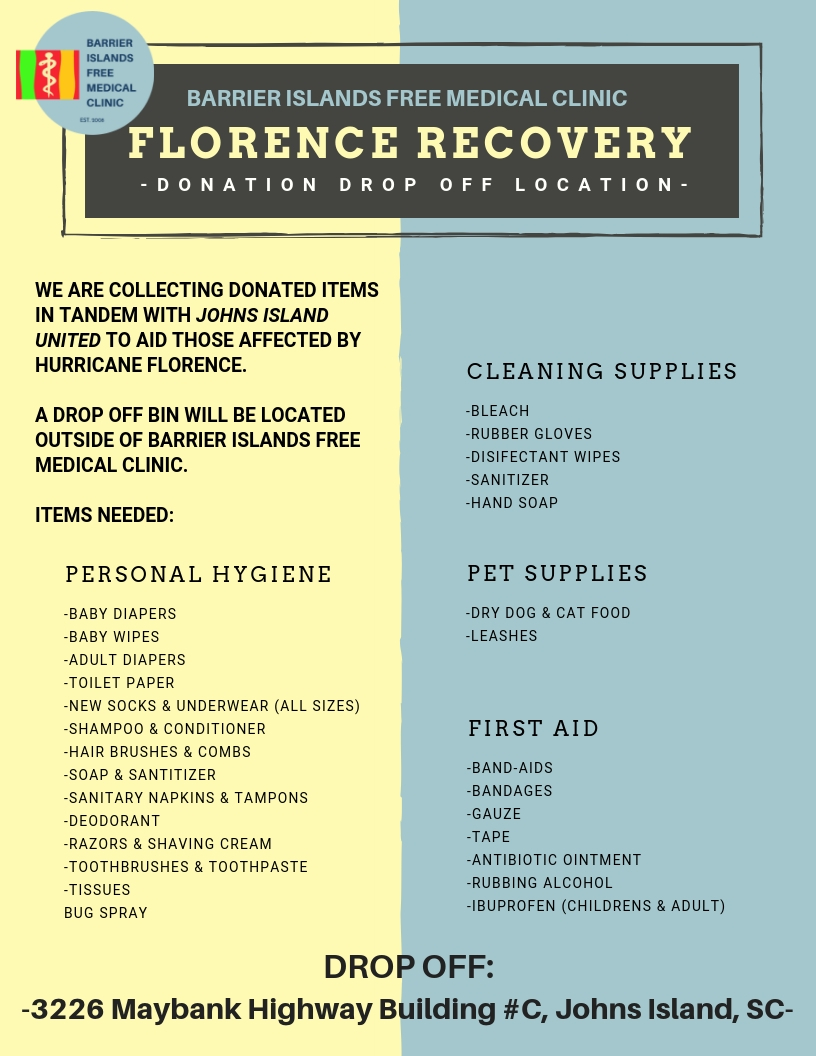 At Barrier Islands Free Medical Clinic, we like to shine a spotlight on our exceptional volunteers! From medical staff to voluntary administration, BIFMC is able to provide a warm,...