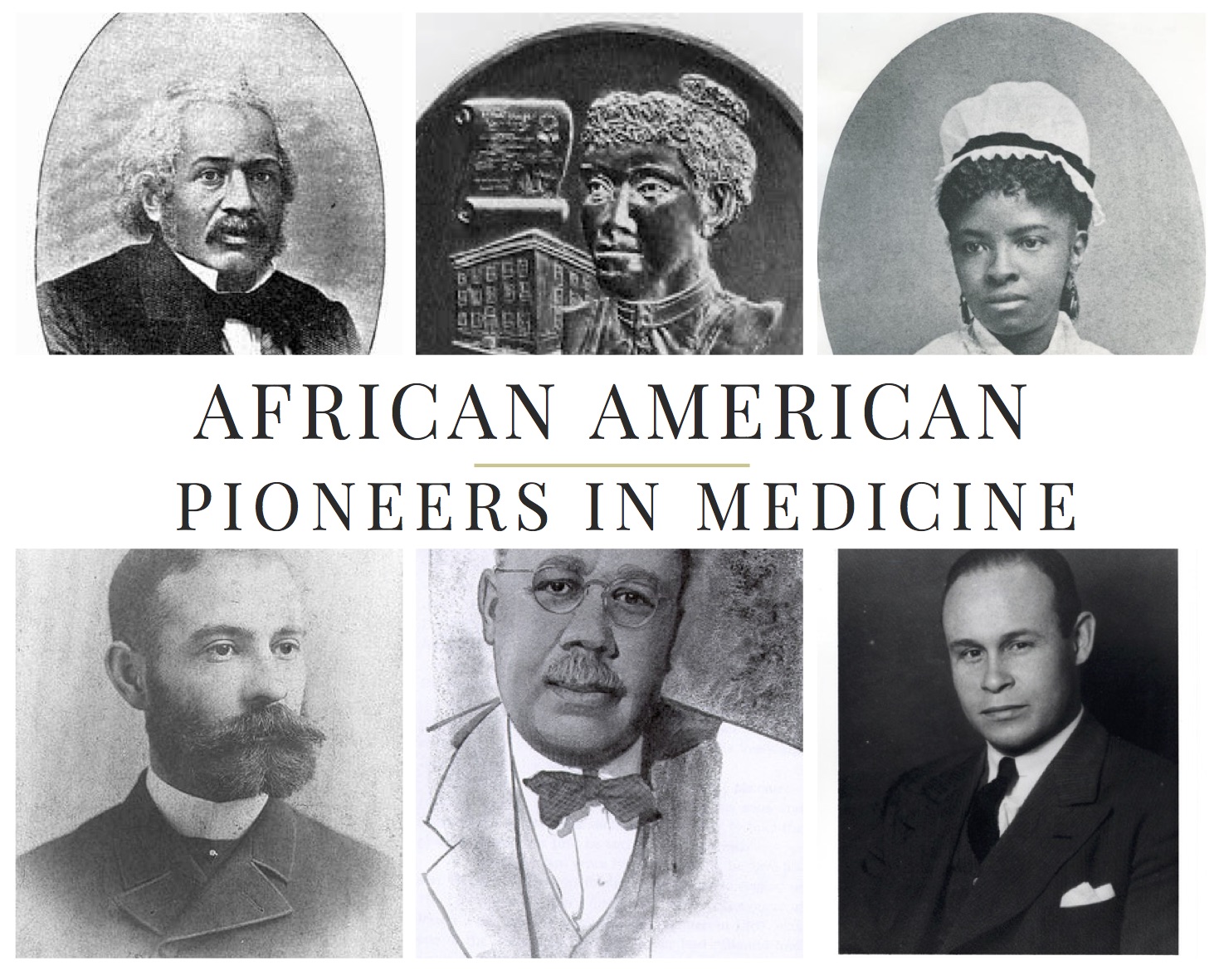 In celebration of Black History Month, here are a few profiles on notable African American pioneers in medicine. These men and women persevered against astounding racial and political odds of their time to become establishing pillars in the medical field.
James McCoune Smith (1813-1865) The first African American to earn a medical degree and practice medicine in the United States. He was also an apothecary, abolitionist and author, and the first African American to run a pharmacy in the USA. A member of the American Anti-Slavery Society, Smith worked alongside Frederick Douglass, and helped to found the National Council of Colored People in 1853.
Rebecca Lee Crumpler (1831-1895) The first African American woman to earn a medical degree. Crumpler was also one of the first African Americans to publish a medical text, A Book of Medical Discourses, in 1883. One of the first medical societies for African-American women, The Rebecca Lee Society, was named in her honor.
Mary Eliza Mahoney (1845-1926) The first black professional nurse in the United States. She was an advocate for African American nurses in the US, co-founding the National Association of Colored Graduate Nurses (NACGN), addressing racial discrimination in nursing.
Daniel Hale Williams (1856-1931) Williams graduated medical school at a time when black physicians were not allowed to practice in Chicago – so he founded the first black-owned, non-segregated hospital in America, Provident Hospital. A General Surgeon, Dr. Williams also conducted the world's first successful heart surgery in 1893.
William Augustus Hinton (1883-1959) A bacteriologist and pathologist, Hinton became the first black professor at Harvard Medical School and internationally acclaimed for his pioneering medical research. Dr. Hinton developed a test for syphilis, which was adopted by the United States Public Health Service.
Charles Drew (1904-1950) A surgeon and researcher, Dr. Drew advanced the understanding of blood plasma, allowing blood to be stored for transfusions. This had a direct impact on blood storage and transfusions for wounded soldiers during WWII, saving countless lives. Drew would later champion against racial discrimination in the donation of blood by The Red Cross.
Barrier Islands Free Medical Clinic provides medical care to eligible patients, just like any family practitioner or internist – but it is free. We serve uninsured adults living at or below 299 % of the Federal poverty level who live or work on Johns, Wadmalaw or James Islands, Folly Beach, or serve the downtown Hospitality Industry on the Charleston Peninsula. You can follow us on Facebook, Twitter, Instagram and YouTube.
It's So Hot! Avoid dehydration and drink plenty of fluids! South Carolina is having record breaking hot weather this summer. There are a few things you...