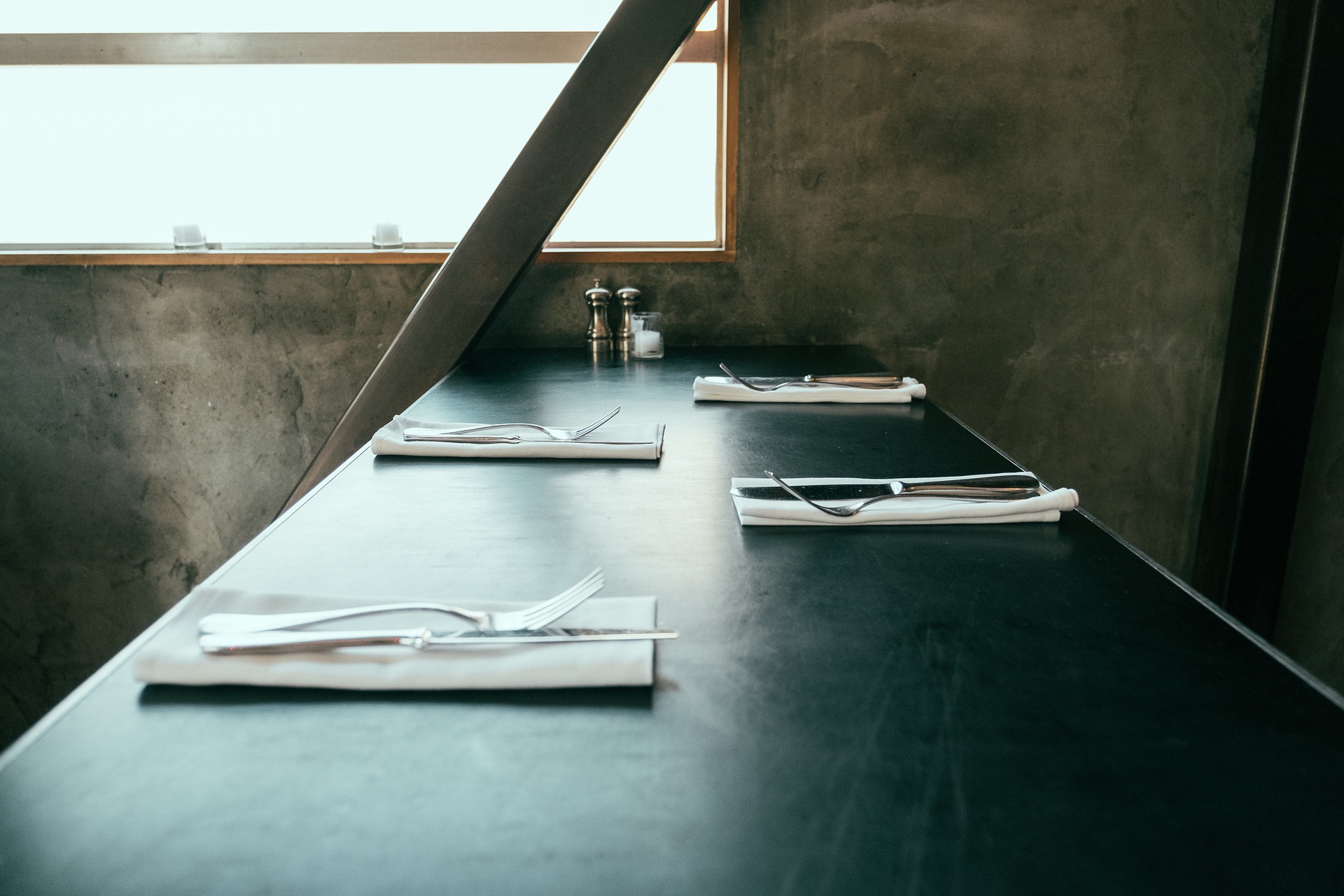 Let's face it: Grabbing take-out or frequenting restaurants is one of our biggest weight loss pitfalls as a society. But grabbing meals on the go during a busy week are often a fact of life. Huge portion sizes, decadent dressings, whopping sodium levels and excessive oil continue to plague our pant zippers.
We'd all love to save money and calories by sitting down to a healthy, home cooked meal, but when that's not possible, there are ways to mitigate your desire to splurge. Keep this guide handy the next time you roll through a drive-through or meet up with friends for a meal out on the town.
Your Dining Out Strategy Guide:
Pizzaria:
Start with a salad and a side of vinaigrette dressing – and chase down with a glass of water! Then, opt for a thin slice or two of cheese pizza, or better yet, one loaded with vegetables. This will cost you a whopping 200-300 cals a slice, so fill up on the salad first. (Pro tip: blot your pizza with a napkin to eliminate up to 50 extra calories of excess oil.)
American or Seafood restaurant:
Your healthiest option will usually be a baked or broiled fish dish with a side of vegetables. For a 3oz fillet (the size of a deck of playing cards), expect around 150- 250 calories. If you're not a fish eater, chicken is the next safest bet- so long as it avoids the deep fryer. If you tread the salad route, top with a satisfying protein and ask for the dressing on the side.
If you're looking for a reasonable comfort splurge, nix the fries and instead indulge in a baked potato with 2 tbsp sour cream, which will put you back another 280 calories.
Asian/Sushi Bistro:
Sushi is a relatively healthy meal to consume, so long as you avoid the extras like deep fried rolls or heavy sauces. One sushi roll contains around a cup of white rice, putting you at 240 calories – not including the fish. If you want a roll but aren't satisfied with one, consider adding sashimi to the mix if you are watching the calories-  3oz of sashimi will add up to roughly 150 calories.
If you're craving a noodle dish, seek refuge in the steamed veggie dumplings, typically 25 calories per dumpling (closer to 50 calories per piece if you choose a meat based dumpling.) Not bad!
Mexican Restaurant:
Be mindful of the free tortilla chips to begin with, as 1oz tortilla chips (just 10 chips) with salsa will start you off at around 150 calories. Guacamole is a healthy, nutritional fat, but if you're watching how many calories you are consuming in a day, keep it minimal- 1oz of guacamole (equaling 1.5 shot glasses)= 100 calories!
As a main course, any salad entree with grilled chicken, fish or shrimp (minus the cheese and sour cream!) will serve you well as a healthier option. If you're looking to tuck into some tacos, corn tortillas are a better choice than flour- and each taco will clock in around 400-500 calories. Be sure to ask your waiter to take it easy (or eliminate) the cheese or cream based sauces.
Alcoholic Beverages:
Remember that a large source of undocumented calories come in the form of the beverages we consume. If you plan to enjoy a drink or two with your meal, start off with a water – and then opt for one of the following:
5oz Red/white wine= 110 cals
12 oz Light beer= 100 cals
7oz Margarita= 250-350 cals
3oz (4 shots) sake= 110 cals
…And for all of the times you need to stop and eat at a fast food restaurant, here are some Grab 'n Go resources to remember:
Need a few recommendations for healthy frozen meals for those times you're in a pinch? Here you go.
Enjoy!
Barrier Islands Free Medical Clinic provides medical care to eligible patients, just like any family practitioner or internist – but it is free. We serve uninsured adults living at or below 200 % of the Federal poverty level who live or work on Johns, Wadmalaw or James Islands. You can follow us on Facebook, Twitter, Instagram and YouTube.
Sometimes it's easier to slip in a little self motivation during your morning commute (and often critical to prepare during that long road trip to...