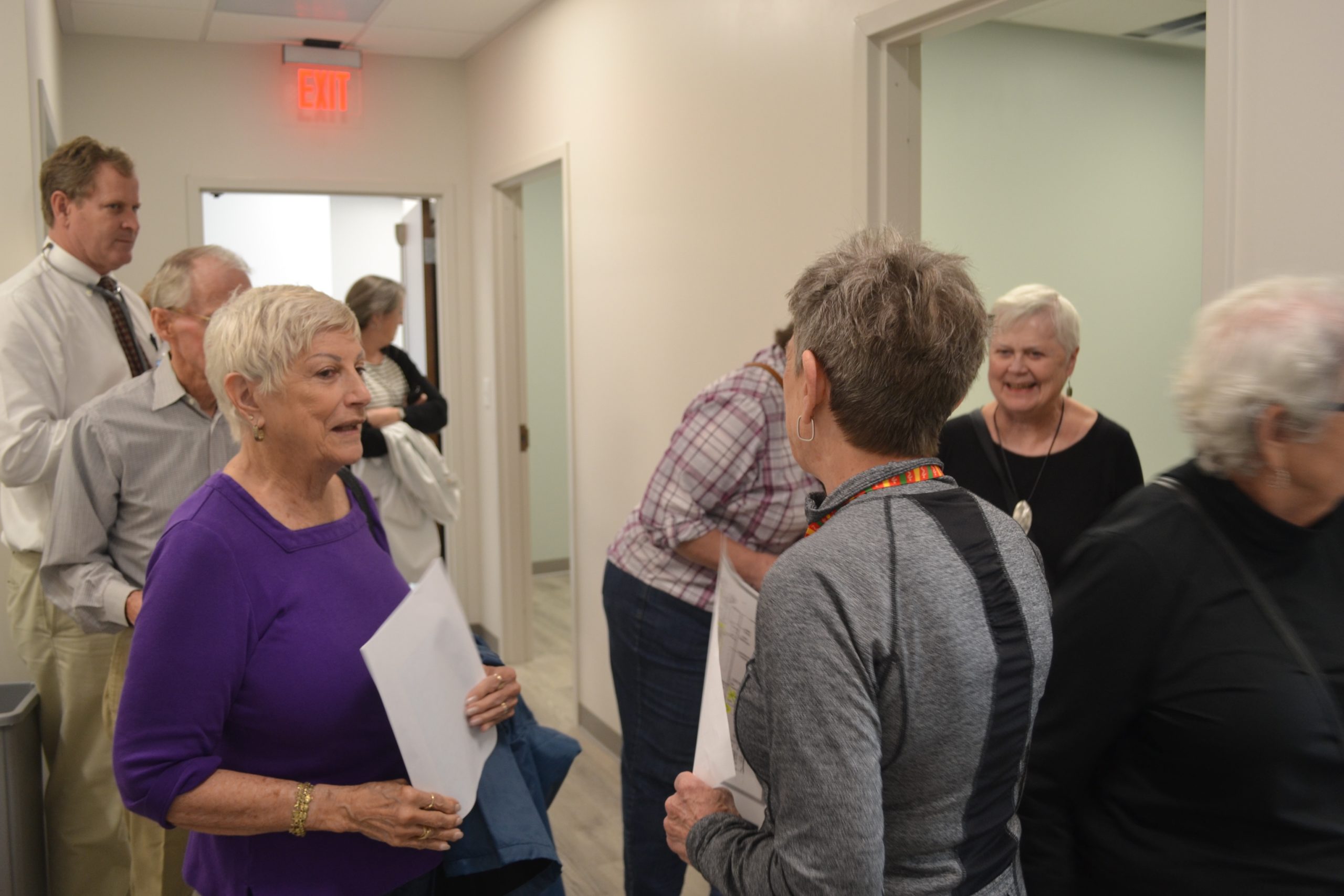 Barrier Islands Free Medical Clinic will close its doors on Wednesday, February 28th – but not for long. Staff and volunteers will take five days to move their residence from 3226 Maybank Highway, Suite A-1 on Johns Island and set up shop in a brand new, 7,000 sq ft medical home –  "Building C" – located directly behind the original free clinic for uninsured workers and residents of Johns, James and Wadmalaw Island. The clinic was founded in 2008 by Doctors Arthur S. Booth and Charlie Davis, operating out of a small rented space off of Maybank Highway for the past decade.
"We have really come full circle now as a clinic," shares clinic director, Brenda Falls, on what would be the 10th anniversary of the clinic first opening its doors. "We started out as just a small primary care office treating patients with acute health issues, but it was really the vision of our co-founders that we would be a primary medical home for years to come. This space is a dream come true, and our volunteers can now deliver more efficient care for our patients."
As a group volunteer orientation took place on Monday, Clinic workers gasped as they walked through the new, seven-exam room facility, many remarking "It looks like a real doctor's office!" with renewed excitement.
Cynthia Cronk, volunteer Human Resources coordinator and orientation leader, pointed out a particularly popular feature – a volunteer break room – so that those giving their time to treat patients in need could finally "have place to stop and eat lunch without having to eat at a desk during a shift." Perhaps the biggest cheer erupted from the small crowd as Cronk led volunteers to a lab next door to a bathroom, complete with a secure passthrough for patients to leave their urine samples unencumbered. "That's simply fantastic!" a nurse interjected.
In a vast new professional building, it was precisely these small things that delighted the group of retired and working volunteer physicians, nurses, and office staff who have been used to making due with what they had to work with, rubbing elbows in a tight knit office while treating over 350 patients a month. Since 2008, the clinic has met the health and wellness needs of over 4000 area patients in need, treating and managing chronic diseases and referring to 19 offsite specialists in the lowcountry. Roper St. Francis has provided over 1.6 million in-kind services for the clinic in 2017 alone. Now, the physical space the crew at BIFMC operates out of can reflect the high quality care their patients have been receiving for years.
For volunteers and staff, the large new facility will not only create more opportunity and space to provide care for those in the community without health insurance (the clinic estimates that they will be able to serve up to 600 patients a month) but also demonstrates to patients that they are cared about.
"It's overwhelming, because I never thought we'd come this far," shared volunteer nurse Carole McCrary. "I started volunteering here on the very first day we opened our doors – we didn't even have a thermometer back then."
Clinic volunteer, Donna Bensen-Kennedy, was in awe of the size of the new facility, remarking that the building would be a fantastic place to work once she learned her way around. "The patients will love it because it's brand new and so nice – it will make them feel like they are important to us."
"I think our patients will feel overwhelmed," Falls added in anticipation of the patients who will begin to trickle into the new facility next week. "I hope that our patients feel that they are being treated the way they should be – with dignity and respect. In so many ways, people have misconceptions about what a free clinic is, and this is an expanded opportunity to continue to treat our uninsured community with the high quality care and compassion they deserve."
If you would like to contribute to help cover the costs of new medical equipment and office furnishings, you can donate directly to the clinic Build Campaign.
Barrier Islands Free Medical Clinic is a free clinic in Charleston, SC, that provides free medical care to eligible patients, just like any family practitioner or internist. The Free Clinic serves uninsured adults living at or below 200 % of the Federal poverty level who live or work on Johns, Wadmalaw or James Islands. You can follow us on Facebook, Twitter, Instagram and YouTube.
A Day to Look Good - and Feel Even Better. BIFMC'S Annual Fashion for a Cause and Sip n Shop will take place from 11am...