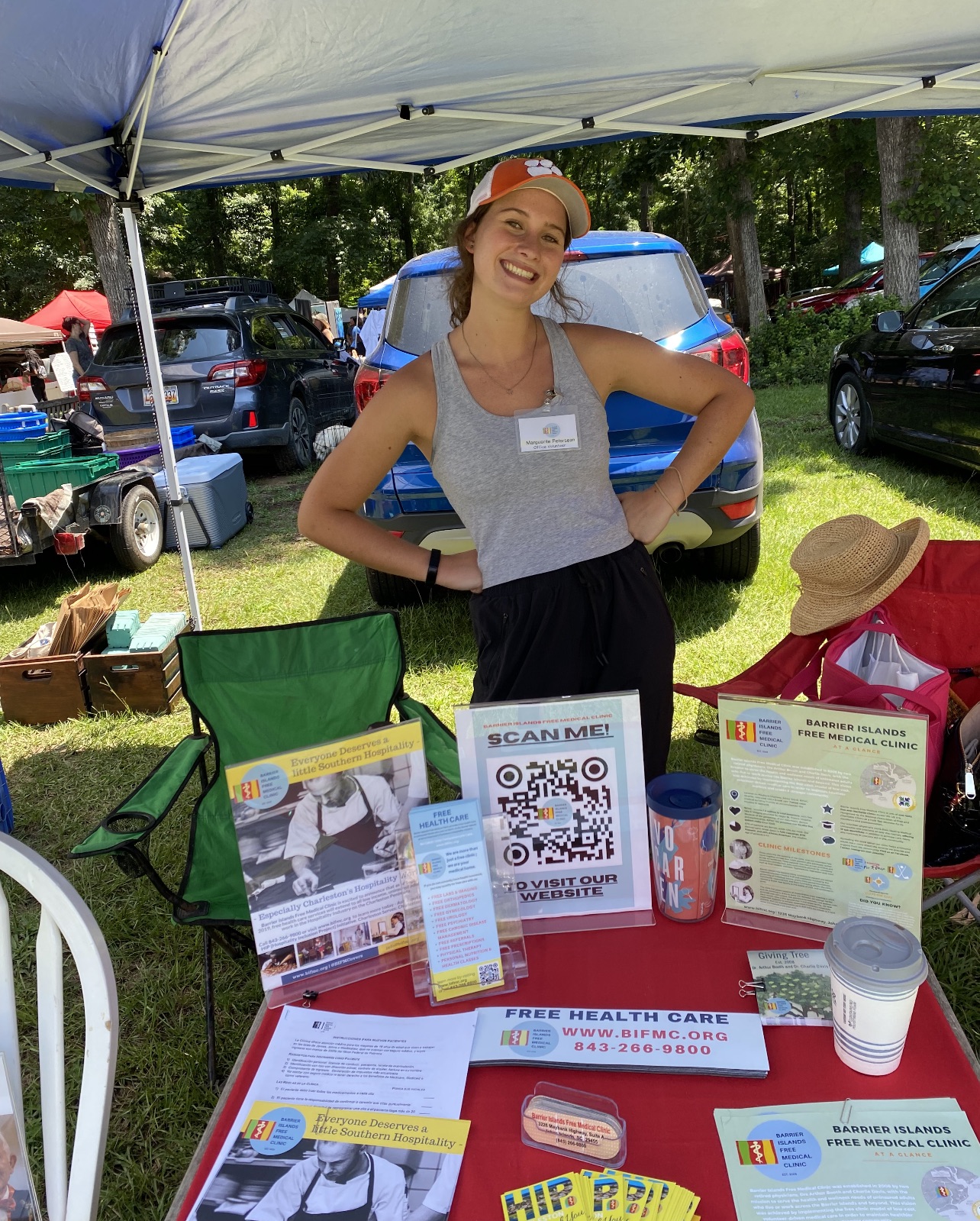 Never in my life have I been more uplifted by a group of individuals than I have during my three months working at Barrier Islands Free Medical Clinic as a student intern. Everyone who participates in the clinic is there for a different reason, but they all put their own lives on hold and come together to achieve a lofty goal – quality health care for all.
To me, their dedication is inspirational. Before I started my internship at the Clinic, I assumed I'd be taking notes and serving as a shadow to absorb as much information as possible. However, the staff had a different idea in mind.
They put me to work.
Through my work these past months I've learned in unexpected ways. I've listened to stories from patients about their past lives. I've unpacked boxes and been part of planning strategy meetings. I've told food-insecure families about the blessing box project and other food banks. I've shared mutual excitement over the clinic's mission during outreach efforts. I've taught peers the value of giving our time to benefit our community. I've guided grateful individuals through the process of accessing health care. I feel like I have been useful to my community. I don't think I could have acquired these experiences from any other organization.
With the generous guidance of BIFMC, I have gained years of experience in a couple of months. I intend to take what I have learned and use it to guide me as I continue to navigate the nonprofit sector. While I am unsure of what specifically I will do with my life, I am certain I want to continue the mission of providing quality health care for all, thanks to my family at BIFMC.  I am grateful to the BIFMC team for sharing their work with me this summer.
Barrier Islands Free Medical Clinic is a free clinic in Charleston, SC, that provides free medical care to eligible patients, just like any family practitioner or internist. The Free Clinic serves uninsured adults living at or below 299 % of the Federal poverty level who live or work on Johns, James, & Wadmalaw Island or Folly Beach, or serve the Hospitality Industry of Downtown Charleston. You can sign up for our monthly e-news updates, or follow us on Facebook, Twitter, Instagram and YouTube.
Sometimes it's easier to slip in a little self motivation during your morning commute (and often critical to prepare during that long road trip to...