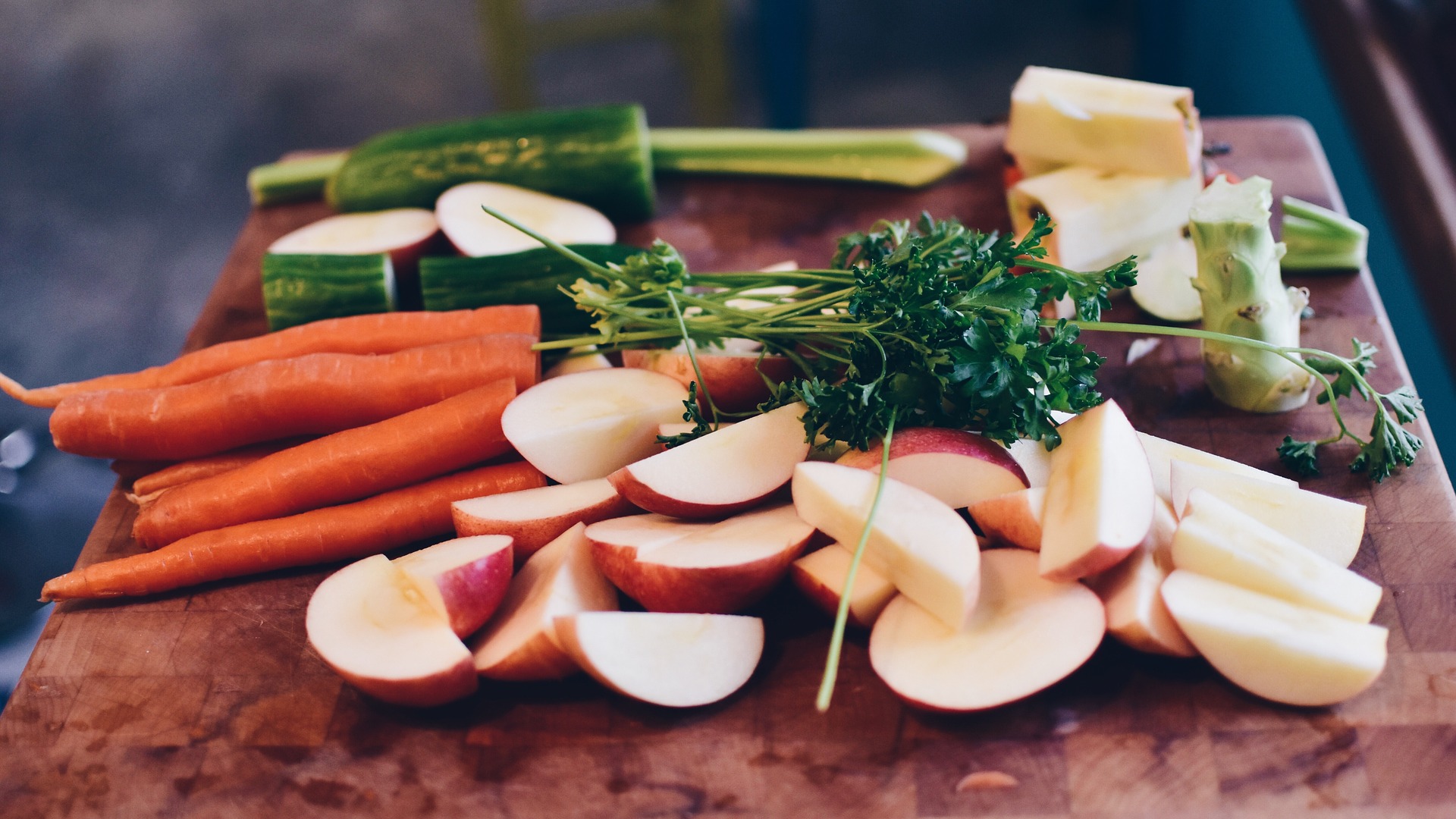 After a long break, we're back to those Back-to-School (or work) Lunches – and with it, a chance for everyone to start fresh with a few nutritional goals! Incorporating some healthy bagged lunch ideas into the mix will keep the whole family on target for a productive school and work year.
Kids aren't the only ones who benefit from bagging a homemade lunch. Preparing meals at home can help everyone cut back on added sodium and sugar, as well as keep portion sizes on track. With some thoughtful menu planning, you can have a few items ready to go for the entire week! [Click to find a few cheap and healthy work lunches here!]
Importantly, pre-chop your fruits and veggies on Sunday so you can grab on the go all week to supplement or improvise on any meal. Keeping a stash of tightly sealed containers will help store any dips or dressings along the way!
Here are some tips from We Can! (Ways to Enhance Children's Activity & Nutrition)® to get you started:
Pick a theme. Trigger your children's creative juices by suggesting themes, such as: • The Dip: Cut a baked chicken breast into strips, and pack them with honey mustard for dipping. Include carrots and broccoli to dip in fat-free or reduced-fat ranch dressing. • Backwards: Make an inside-out sandwich using lettuce to wrap turkey, fat-free or low-fat cheese, and tomato. • Mexican Food Mondays: Allow your child to build healthy burritos or tacos with ingredients such as: whole-wheat tortillas, lettuce, fat-free or low-fat sour-cream, salsa, brown rice, and beans (not refried).
Keep it interesting. Pack a small quantity of several foods in a bento-type lunch box to keep things interesting. Bento boxes are lunch boxes that include multiple small containers or inserts for different types of food. They're a great way to offer healthy foods in a fun and attractive way. Cut sandwiches into interesting shapes, add colorful fruits and vegetables in different sizes, and pack yummy dips such as fat-free or low-fat yogurt or hummus.
Forget the white bread. Banish boredom by using whole-grain bread options, and switch out the fillers, too. For example: • If your child loves PB&J, make a peanut butter and banana roll-up. Spread peanut butter on a whole-grain tortilla, add a sliced banana, and roll! (Peanut butter not allowed at school? Try Sunflower seed butter – located in the same isle!) • Fill a pita with your child's favorite vegetables, adding hummus for flavor. • Spread some pizza sauce on a whole-wheat tortilla, add some low-fat or fat-free mozzarella cheese, then melt, roll, and slice.
Mix up the sides. Go beyond pretzels! • Dip apple slices in nut/seed butter. • Pack snap peas, sliced bell peppers, or cucumbers for color and crunch! • Add some variety with air-popped, low-fat popcorn. Don't forget that juice and sodas can be high in sugar and calories. Replace them with water or fat-free or low-fat milk.
Happy School Calendar Year!
Find more Tips for a Healthy Lunchbox here.
Barrier Islands Free Medical Clinic is a free clinic in Charleston, SC, that provides free medical care to eligible patients, just like any family practitioner or internist. The Free Clinic serves uninsured adults living at or below 299 % of the Federal poverty level who live or work on Johns, James, & Wadmalaw Island or Folly Beach. You can follow us on Facebook, Twitter, Instagram and YouTube.
Sometimes it's easier to slip in a little self motivation during your morning commute (and often critical to prepare during that long road trip to...