A whole-wheat pasta dish that makes great use of cottage cheese for a low-fat, creamy, and guilt-free helping of this southern staple.
For more diabetic friendly recipes, visit Mayo Clinic's Diabetic Meal Plan Recipes.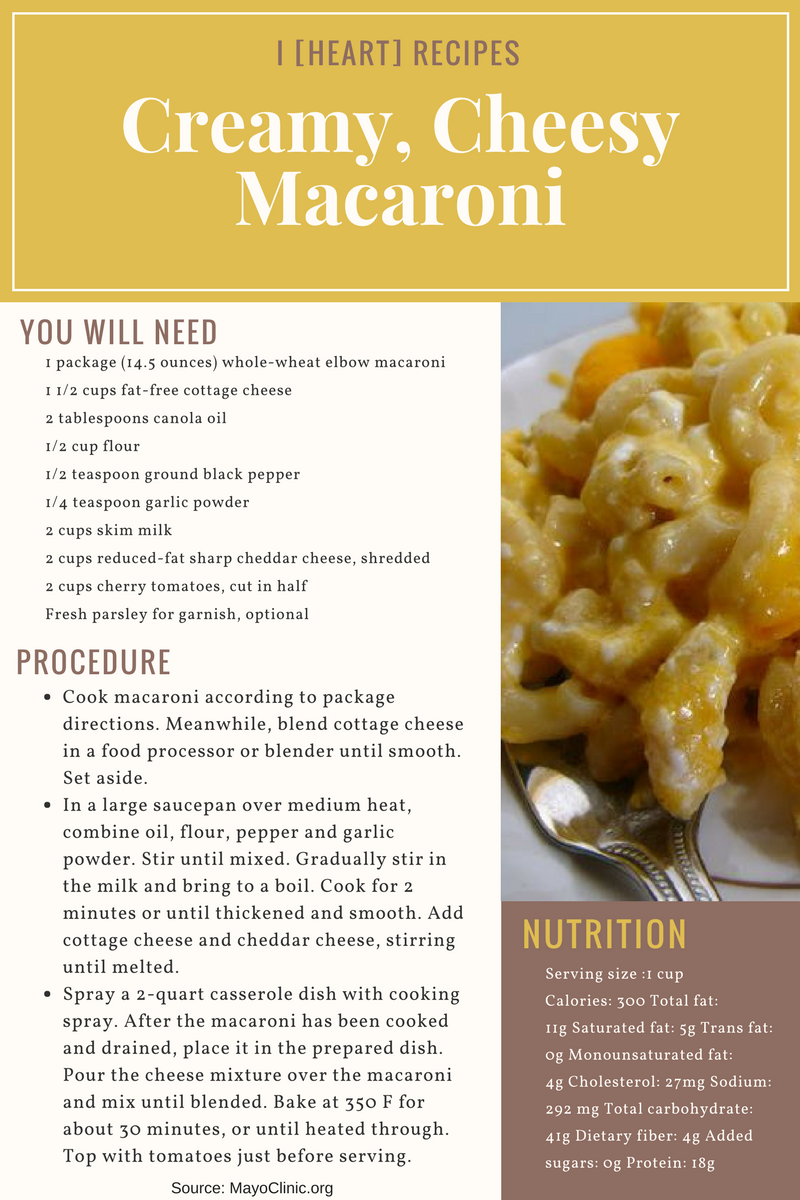 Sometimes it's easier to slip in a little self motivation during your morning commute (and often critical to prepare during that long road trip to...