If you're looking for a diabetic friendly, rich-in-flavor, satisfying-in-texture alternative to pasta or rice, you'll hit the jack pot with the often overlooked cauliflower! A low-carb, low-calorie gem, the cauliflower will enhance any dish with its roasted caramelized edge and natural hint of salty sweetness. Use an olive oil of your choice – but we recommend avocado oil for the most health benefits!
Trust us- you'll never go back a-grain.
Find more I [heart] Recipes here!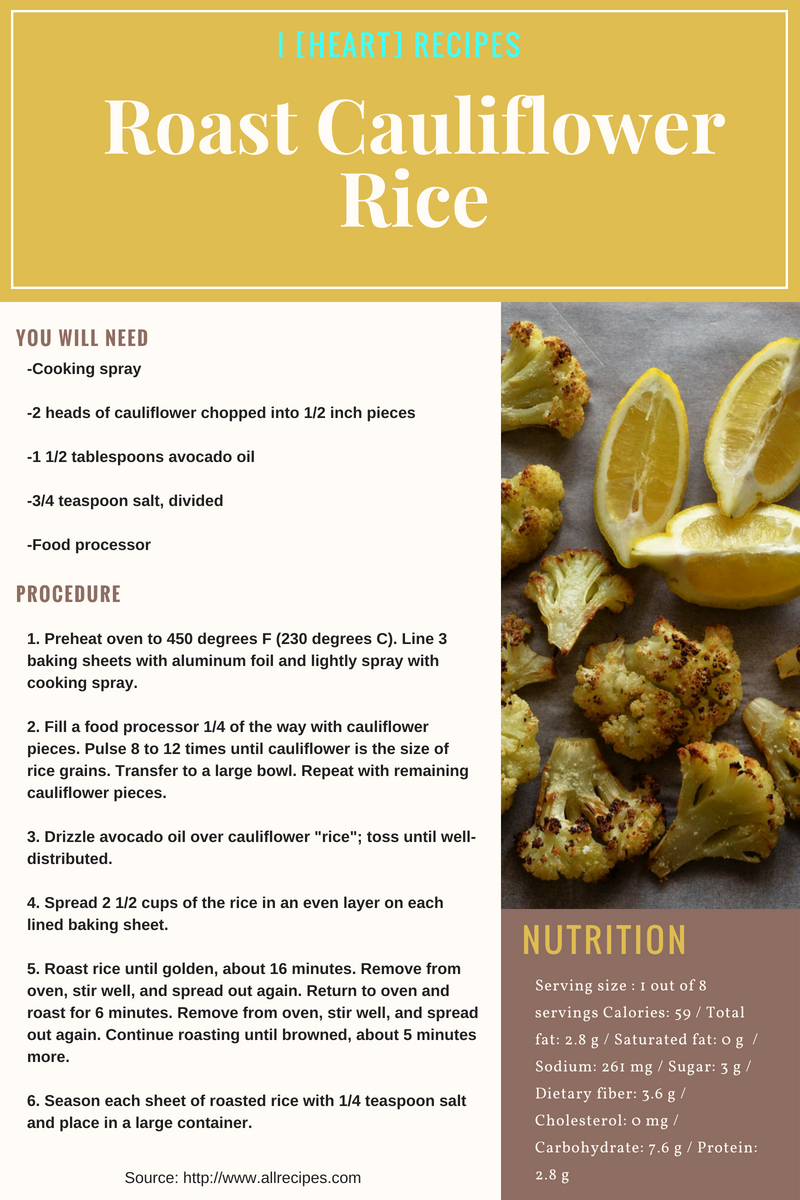 Barrier Islands Free Medical Clinic is a free clinic in Charleston, SC, that provides free medical care to eligible patients, just like any family practitioner or internist. The Free Clinic serves uninsured adults living at or below 200 % of the Federal poverty level who live or work on Johns, Wadmalaw or James Islands. You can follow us on Facebook, Twitter, Instagram and YouTube.
Sometimes it's easier to slip in a little self motivation during your morning commute (and often critical to prepare during that long road trip to...