It's hard to resist the sweet pastel array of Easter goodies. So why bother? This simple, refreshingly light carrot cake is satisfying without the added sugars and carbohydrates – and a hearty protein helping to boot. Enjoy with a light dusting of confectionary sugar and your own decorative touch, or a dollop of sugar free whip or homemade frosting.
Carrot cake not your thing? Find a few centerpiece worthy, diabetic friendly, light desserts here.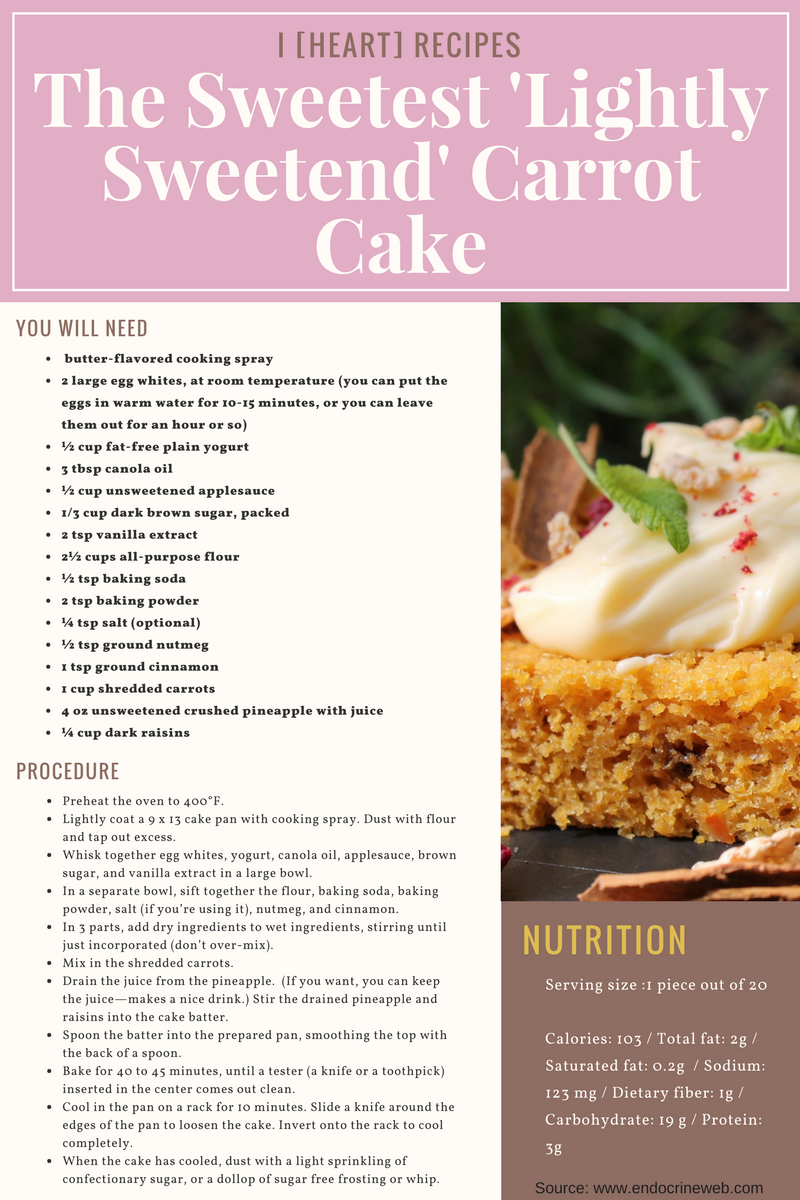 A Day to Look Good - and Feel Even Better. BIFMC'S Annual Fashion for a Cause and Sip n Shop will take place from 11am...