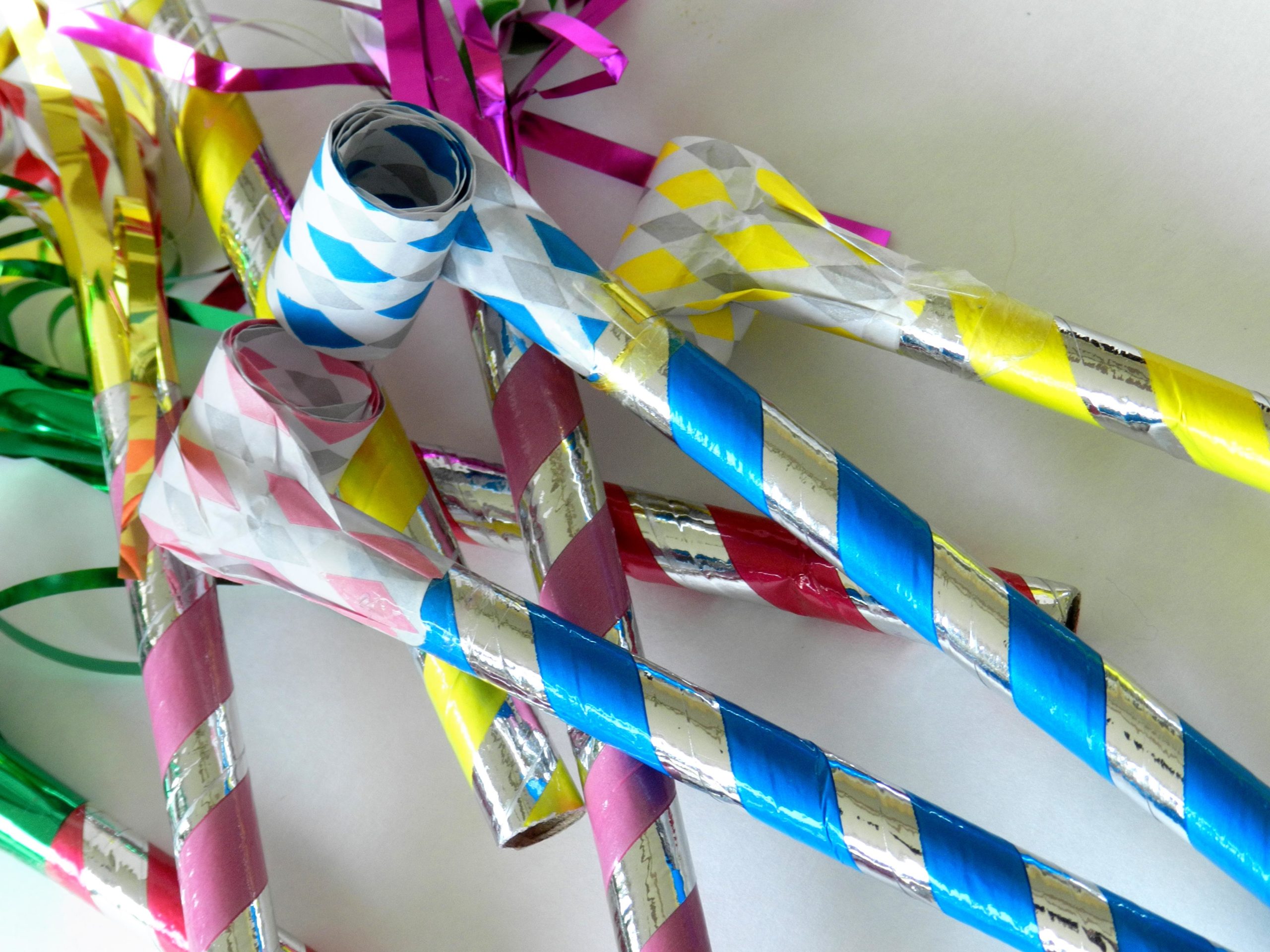 Seems like it's always the season to get together with family, friends and colleagues in the spirit of community! Whether it's an 'Ugly Sweater Party', a candle-lit 'Wine Pairing Night', or a 'Dance Off', don't forget: it's relatively easy to turn any celebration into a cause for good.
If you have already planned your big party or still working out the details, there are a few simple ways to introduce some charitable elements into the mix that will no doubt bring out the best in everyone:
Let your guests know in advance if your party will have a charitable spin. You don't want to take anyone by surprise, and you do want to make sure guests arrive with a checkbook or cash. Send out free e-invitations or hand-make your own to explain to guests what non-profit organization will benefit from the funds raised, and how much guests can expect to contribute at the event (this should typically work on a sliding scale- set an affordable, minimal amount but be open to upping the ante for any high rollers!) You may wish to designate a simple "admittance" fee to the party, or suggest that guests contribute a set amount in lieu of bringing gifts or a dish for the host. Using phrases like "Donations Are Accepted" or "Please remember to bring a contribution" will help you word your invitation.
Brainstorm for possible local vendor partnerships! Whether your event will be a private home gathering or an office party, consider seeking partnerships, donations, or discounts from businesses in the community. 

It never hurts to ask- whether it is asking for a company party restaurant discount or a special deal from your local baker, you may find creative ways to bring the community in on your fundraising efforts, or save a few bucks when it comes to catering your event. If you are planning to donate to a local non-profit, check in with their marketing personnel to see if they have ideas to help you get started, or materials you may be able to pass out to interested guests.

Plan an exciting party theme or host fundraising games. Giving should be a happy occasion! Put a little creative thought into how your guests could make their contributions, and ensure that your guests have a memorable night. A few possible ideas:
Pick a Charity Color Theme: Whether it's Pink for Breast Cancer, Red for AIDS, or Red, Green and Yellow for BIFMC, hosting a color-themed party can add a sense of purpose and unity to your event. Correspond your party invitations and decoration colors and you'll add a sense of charitable festivity.
Consider a Cook-Off Contest: For a small entrance fee (and even bigger tasting fee!) have your guests pay to battle head-to-head with their best chili or dessert recipe. Party attendees will sample every dish and vote at the end of the night – the winner gets a coveted trophy or bottle of champaign!
Host a Talent Show: Many of your friends have hidden (or not so hidden) talents. Put them to good use and market your party as a chance to be entertained by local singers, dancers, and guitar players! If no one has a particular talent they are willing to share, there is always karaoke…
The Banned Word Jar: Similar to the classic "Swear Jar" used by parents, pick a common word or two that your party goers might use often at the party, and ban it! Every time a guest says the word (like "Christmas" or "Drink," he or she will have to put $1 in the designated jar. Your fellow attendees will help monitor the language with gusto if it means catching someone else and making them pay on behalf of a good cause!
Make it a Raffle Contest: Adding an element of festive flair to your event, use can balloons to enhance a popping raffle contest. Charging $5- $10 per ticket, place corresponding raffle numbers into balloons around the room. Throughout the night, pop and read the numbers- ensuring that every guest receives a small favor leading up to a grand prize for one lucky attendee.
These are just a few ways to end the year on a feel-good note with your friends and loved ones! No matter how much money your event actually raises for a charitable cause, there's always a reason – and a way – to invoke the spirit of giving (and your guests will likely agree!) Enjoy your celebrations, and put some good karma out into the world while you do it!
Party On!
If you are considering hosting an event to benefit Barrier Islands Free Medical Clinic, learn more here. If you aren't in a party mood this year, but wish to give all the same, we have you covered here!
Barrier Islands Free Medical Clinic provides medical care to eligible patients, just like any family practitioner or internist – but it is free. We serve uninsured adults living at or below 200 % of the Federal poverty level who live or work on Johns, Wadmalaw or James Islands. You can follow us on Facebook, Twitter, and Instagram.
Sometimes it's easier to slip in a little self motivation during your morning commute (and often critical to prepare during that long road trip to...