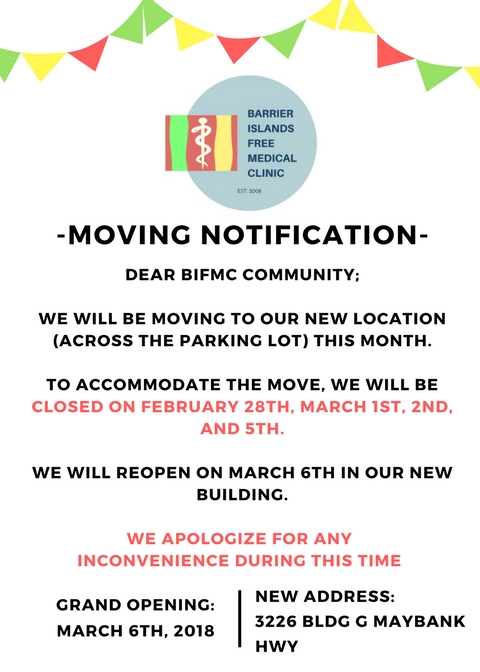 Barrier Islands Free Medical Clinic will be closed on February 28th, March 1st, March 2nd, and March 5th while staff move from the current headquarters at 3226 Suite 1-A into a new, 7-exam room clinic across the lot at 3226 Building G. The Clinic will resume normal hours of operation beginning March 6th in the new location.
Patients are asked to call the clinic at 843-266-9800 if they would like to schedule an appointment around those dates.
To learn more about the new clinic facility, click here.
At Barrier Islands Free Medical Clinic, we like to shine a spotlight on our exceptional volunteers! From medical staff to voluntary administration, BIFMC is able to provide a warm,...