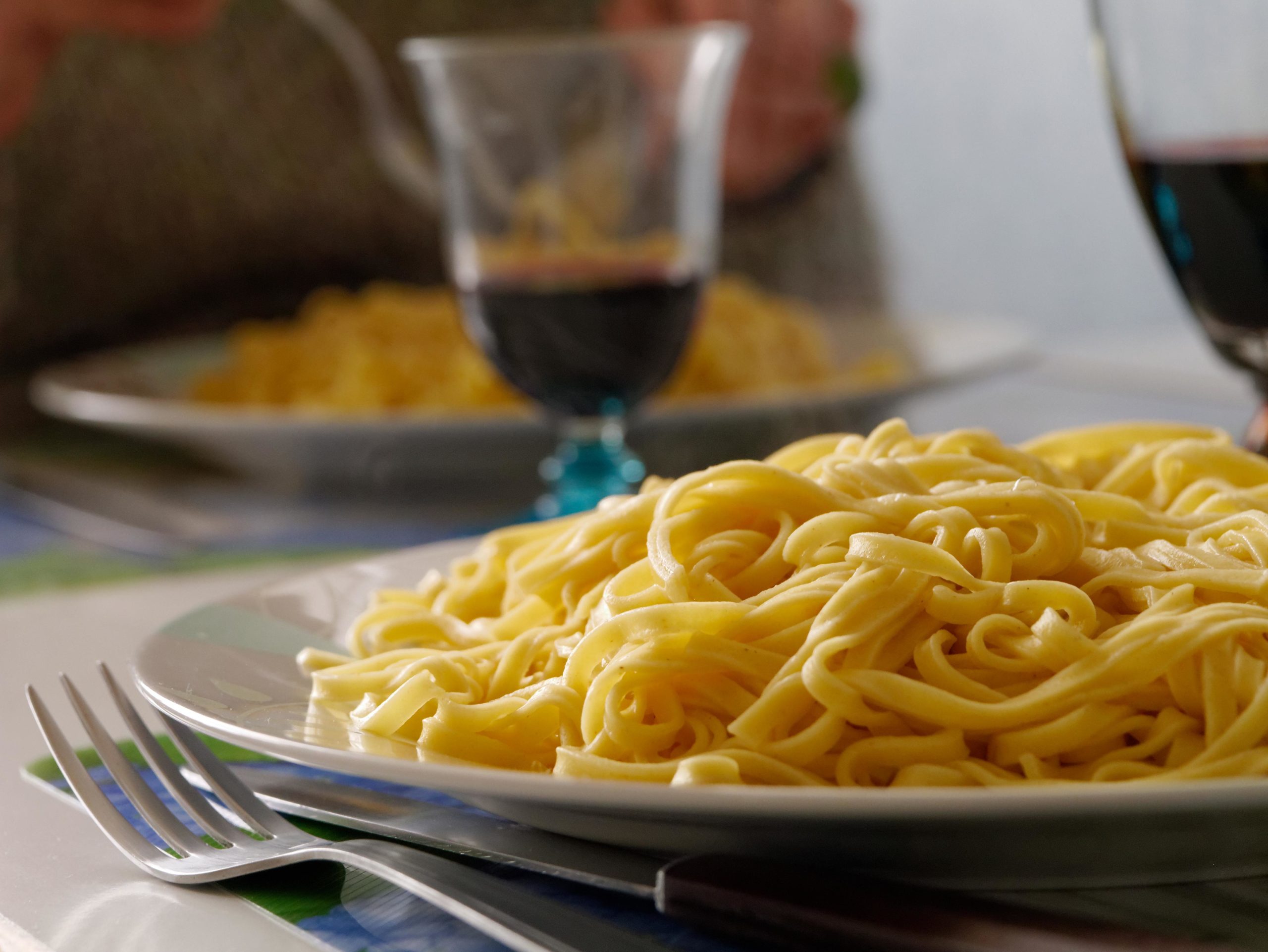 When it comes to maintaining healthy eating habits in the US, perhaps one of our biggest transgressions is overdoing the portions sizes we consume. The reality is – it is not often what we eat, but rather how much we eat that does us in. From restaurant servings to grocery store selections, many of us end up consuming far more calories when we are given the chance (and the chance presents itself at almost every corner.)
There are several tricks to keeping your portions to appropriate sizes (featured at the end of this article) but the first step is reminding yourself what an actual portion size consists of – and then visualizing a alternate object to compare your selections to. Check out a few real life portion comparisons below. *Warning: These portion size equivalents may shock you!
Proteins. One serving of fish or meat should be about 3oz = which equals the size of deck of playing cards (approx. 150-250 calories). Of course, it is perfectly healthy to enjoy a couple of servings – just make sure you are actually consuming 1 or 2 servings rather than the 5-6 we are typically served in a restaurant.
Grains. A single serving of rice, pasta or bread should be about 1/2 cup or 1 slice = which can be compared to half of a baseball (approx. 100 calories). 100% Whole wheat pasta and brown rices are always the healthiest alternative. If white rice is a must for your meal, here is a incredibly easy way to prepare your grains while cutting out a significant amount of calories.
Dressings. A serving size of salad dressing or dip is typically 1 tablespoon = which should fill roughly half a shot glass (approx. 60-100 calories). Vinaigrettes and mustards are almost always the healthier alternative to cream based dressings or dips – but here are a few healthy, easy dressing recipes to experiment with making your own.
Olive Oil. Easy on the olive oil! This is a common source of extra calories, even if olive oil is a healthier alternative to butter and margarine. Just one 1 tablespoon of olive oil = 120 calories. When preparing foods, try measuring this out with a spoon rather than dousing from the bottle – or consider using an olive oil spray for an even coat when roasting. (Pro-tip- roasting doesnt always require olive oil! Consider tossing vegetables in chicken or vegetable stock: just be sure to baste again mid-way.)
Cheese. Cheese is easy to get carried away with. Just one serving size of cheese is 1oz = the size of a pair of dice (approx. 100 cals). You are probably better off mingling near the vegetable platter at that office holiday party! If you do want to splurge on cheese, a hard white cheese is typically lower in calories than yellow or creamy alternatives.
The ultimate party trick? It turns out you are usually carrying around a portion measuring instrument with you at all times- your hand. This visual via Lifehacker is an excellent guide to sticking to your plan in any scenario:

Tricks For Keeping Your Portions Sizes On Track
When eating out, ask your waiter to box up half of your meal prior to bringing out the dish, or ask for the box yourself so you can divide your meal up the way you want it prior to digging in. Out of sight, out of mind! This way, you can eat your entire plate, guilt free – and have a ready made lunch for the next day.
Avoid buffet style serving at the dinner table – you will almost certainly eat more than you intended. Serve single platings so you can keep track of how much you consume in one sitting.
Invest in some snackable size tupperware containers. When you bring home a snack from the grocery store, conquer and divide right off the bat- measure your portions ahead of time so they are ready to go, and avoid dipping into the bag directly while you watch your favorite shows.
Drink water before you eat! Often, we mistake our dehydration cues for hunger. Filling up on a glass of water or warm tea prior to eating will help satiate you before you eat, and might cure that ravenous "bottomless pit" you may feel when sitting down at the table.
Bon Appetit! 
References
CDC. How to Avoid Portion Size Pitfalls to Help Manage Your Weight. Accessed 12/9/16.
Lifehacker. Use Your Hand to Estimate Your Portion Sizes. Accessed 12/9/16.
Health.com. Make Your Own Salad Dressings. Accessed 12/9/126.
Barrier Islands Free Medical Clinic provides medical care to eligible patients, just like any family practitioner or internist – but it is free. We serve uninsured adults living at or below 200 % of the Federal poverty level who live or work on Johns, Wadmalaw or James Islands. You can follow us on Facebook, Twitter, and Instagram.
Sometimes it's easier to slip in a little self motivation during your morning commute (and often critical to prepare during that long road trip to...