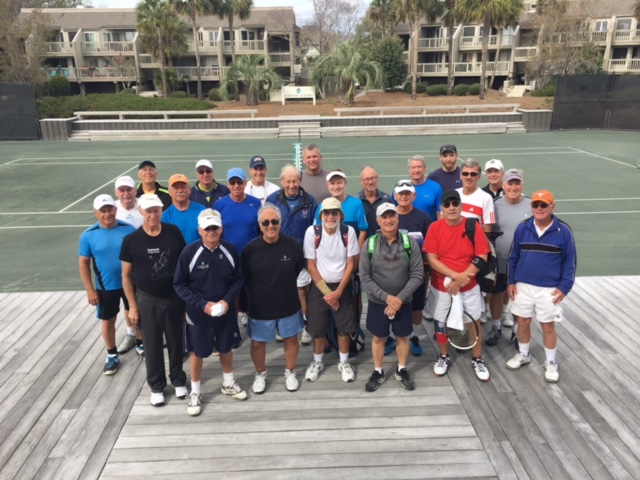 On Wednesday March 8, Seabrook Island Tennis Association hosted a Mens and Ladies Round Robin to raise money to support Barrier Islands Free Medical Clinic. With more than 40 players in attendance, the group raised almost 5k in order to support their uninsured neighbors on Johns, Wadmalaw and James Island.
Lori Leary, tennis club member and Round Robin event organizer, comments, "Our Seabrook Island Tennis Community is an amazing group of men and women. Through the years, they have been loyal and generous to BIFMC, raising money to fund needed medical services for friends and workers on our islands who can't afford health insurance."
BIFMC Founder, Dr. Charlie Davis, and Clinic Medical Director, Dr. Richard Ulmer, also participated in the festivities, speaking to the group about the importance of community support and thanking them for taking part in the annual event.
Also in attendance at the event, Clinic Director Brenda Falls, shares, "On behalf of BIFMC, we sincerely thank the Seabrook Island Racquet Club for their continued support of or mission. The Club, and the residents of Seabrook Island, have been friends of the clinic since we opened our doors!"
View photos from the event here.
If you are interested in hosting an event to support patient care at BIFMC, learn more about fundraising ideas and past events.
Barrier Islands Free Medical Clinic provides medical care to eligible patients, just like any family practitioner or internist – but it is free. We serve uninsured adults living at or below 200 % of the Federal poverty level who live or work on Johns, Wadmalaw or James Islands. You can follow us on Facebook, Twitter, Instagram and YouTube.
At Barrier Islands Free Medical Clinic, we like to shine a spotlight on our exceptional volunteers! From medical staff to voluntary administration, BIFMC is able to provide a warm,...