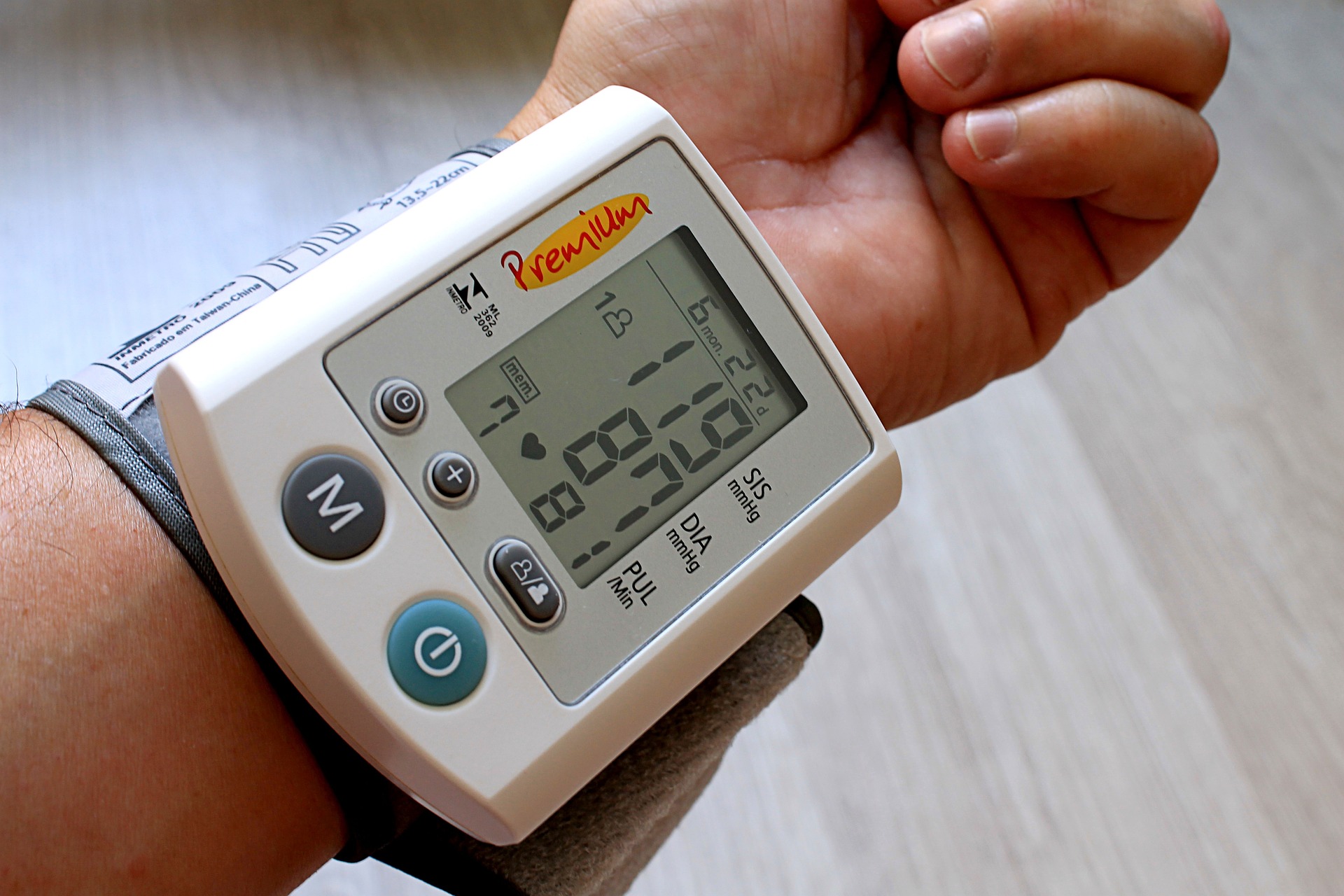 High blood pressure, also known as hypertension, puts you at a greater risk of heart disease. Many people who have it don't know it. It's important to have your blood pressure checked routinely.
If your blood pressure stays higher than 130/80 for a period of time, it can cause serious health problems. These problems include heart disease, stroke, kidney disease and dementia.
There are steps you can take to lower your blood pressure. Make lifestyle changes such as eating healthy, staying active, and aiming for a healthy weight. Be aware of your sodium intake when eating out, and try to prepare more meals at home. A diet low in sodium and saturated fat, like the DASH eating plan, can lower your blood pressure as good as medicines.
If you weigh about 200 pounds, losing just 6 to 10 pounds can improve your blood pressure.
If you smoke, quitting can help prevent heart disease and other health problems of high blood pressure. Visit Smokefree.gov to learn more.
Learning how to manage stress can help. If stress goes on for a long time, it can make your body store more fat.
Take control of your blood pressure today!  Learn more at www.nhlbi.nih.gov/hypertension.
Here's a recipe low in sodium and high in family approval!
Joanne M. Gallivan, M.S., R.D.N. is a registered Dietitian Nutritionist. She served as the Director of the National Diabetes Education Program (NDEP) in the Office of Communication and Public Liaison for the National Institute of Diabetes and Digestive and Kidney Diseases (NIDDK) of the National Institutes of Health (NIH) from 1997-2016.  Previously, Ms. Gallivan has served as project manager for NIDDK's Weight-Control Information Network (WIN), a national source of information on weight control, obesity, and weight-related nutritional disorders for health professionals and the public; as Contract Manager for the National Heart, Lung, and Blood Institute's National Cholesterol Education Program and Obesity Education Initiative, and as Director of the Prince George's County Health Department Nutrition Division located in Maryland.
Barrier Islands Free Medical Clinic is a free clinic in Charleston, SC, that provides free medical care to eligible patients, just like any family practitioner or internist. The Free Clinic serves uninsured adults living at or below 200 % of the Federal poverty level who live or work on Johns, James, & Wadmalaw Island or Folly Beach. You can follow us on Facebook, Twitter, Instagram and YouTube.
Sometimes it's easier to slip in a little self motivation during your morning commute (and often critical to prepare during that long road trip to...